Podiatrist and VFL Veteran Oliver Tate Reveals the Best Football Boots for 2018
It's the start of new AFL season, community football practice matches are in full swing and for most players this usually means searching for a new pair of football boots.
But which pair should you buy?
The wrong choice of football boots can result in a lot of discomfort as well as an increased risk of foot and ankle injuries including:
pressure spots and blisters;
sesamoiditis/stress fractures;
Morton's Neuroma;
Plantar fascial injuries; or
Achilles' tendon injuries among others.
With the huge range of football boots to choose from and some tricky feet to fit , we've reviewed what's available on the market and created a list of the top AFL Football Boots for the 2018 season.
Whether you've got narrow feet, wide feet, play in the ruck or just want to know our top picks – we've got you covered!
Skip to a section within the Guide:
Guide to the Best AFL Football Boots 2018
Our #1 Pick: ASICS Lethal Testimonial 4 TI (My boot of choice)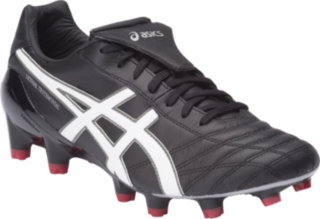 Source: ASICS
A good amount of cushioning, and a 10mm heel height difference reduces some calf-Achilles strain and makes it feel comfortable under foot.
But they still perform like a soft, agile boot (not that I'm all that agile myself).
High stud length is great for many of the softened grounds here in Melbourne, and I haven't had to opt for the long stops much.
Owing to a plantar fascial injury 2 seasons back, I'm able to remove the stock insole and slide my orthotics in no dramas.
Overall, a reliably comfortable boot all year round.
Price: $270 RRP
Our #2 Pick: Adidas Predator 18.1
Source: Adidas
Haven't heard too many complaints about the Adidas Predator from teammates, and for good reason.
Adaptive but supportive upper hugs and hold the foot nicely, with similar comfort around the heel counter. The light, synthetic upper helps to keep the weight of the boot down for a slipper like feel.
The wide and supportive outsole allow for a nice stable platform and broad stud layout under foot. This outsole construction allows for even weight-distribution and good compatibility with orthotics or insoles.
Price: $280 RRP
Our #3 Pick: Nike Tiempo Legend VII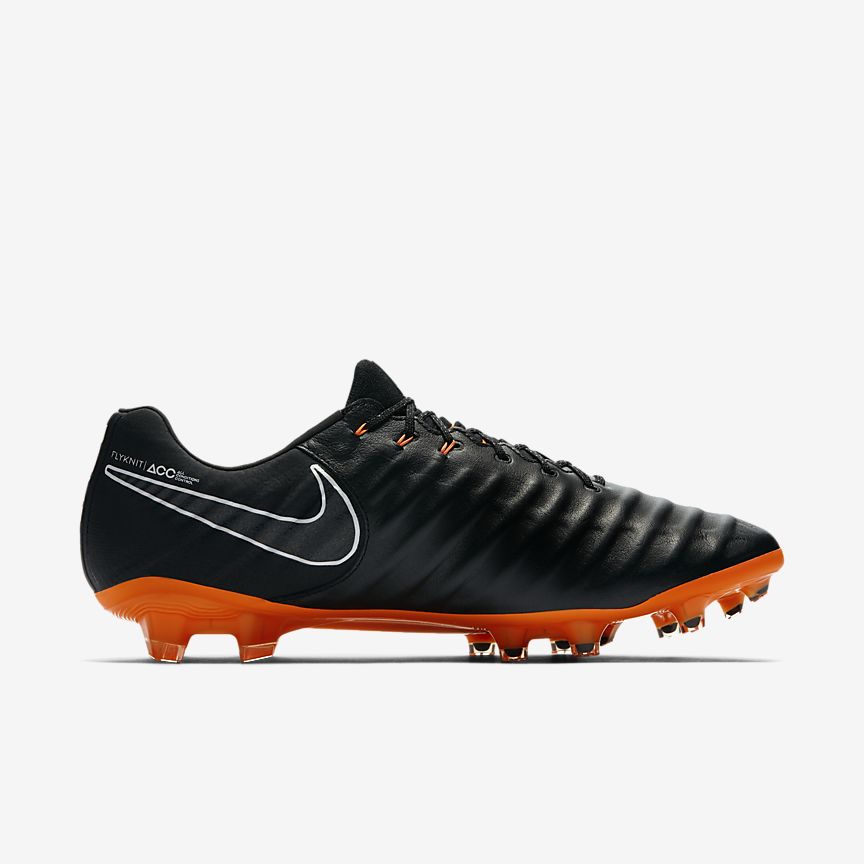 Source: Nike
The Tiempo has been a mainstay in the Nike Football range for a while now, with Nike improving it with regular innovation and upgrades.
This boot now includes Nike's fkyknit technology which we all love in their runner and lifestyle range. The flyknit combined with a kangaroo leather outer provides an enhanced fit and comfort. Overall, this boot should feel light weight, yet stable and locked in.
Even stud layout under the forefoot is an improvement, with previous models being a bit hard under the big toe knuckle.
Best Football Boots for Narrow Feet: Puma Future 18.1 Netfit

Source: PUMA
Most of the low profile boots on the market fit reasonably snug.
However, the adaptive lacing technology on the Puma Future allows for an optimal fit on a narrow foot.
Outsole features well positioned conical and bladed studs and upper contains a
knitted sock for a snug fit around the ankle.
Good alternatives include the: ASICS Menace or Nike Mercurial Vapor.
Best Football Boots for Wide Feet: New Balance Visaro 2.0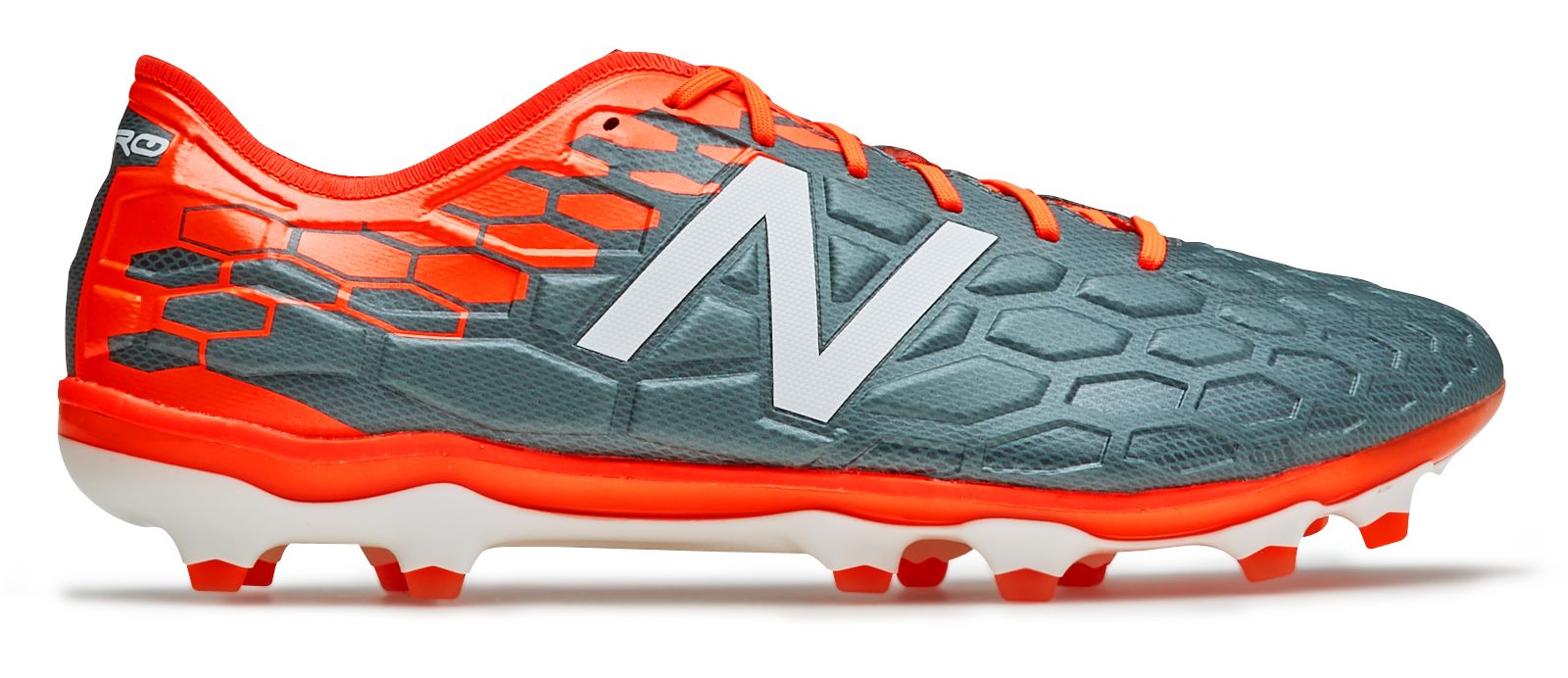 Source: New Balance
Typically, wide fitting football Boots have been rather difficult to find. New Balance have identified this and have added extra width (2E) options for their Furon 3.0 and Visaro 2.0.
The Kangaroo leather upper gives a bit of oomph at ball strike, and wraps around the foot nicely. 5mm of EVA under foot provides a bit of midsole cushioning for a soft feel under foot.
Also, the stud configuration provides good lateral stability and avoids excessive pressure under bony prominences of the foot.
Best Football Boots for Ruckman: ASICS Lethal Ultimate IGS 12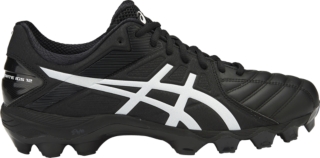 Source: ASICS
Not all football Boots are made equal, with most being low profile Boots made for soccer. However, there aren't many 6'6", 100kg midfielders running around a soccer pitch.
The Ultimate provides the best solution for ruckmen as most require extra cushioning
and stability.
It features a full length Solyte midsole with rear foot GEL to help attenuate shock. It's like a runner with studs.
Our Football Screening and Boot Customisation Service
Here at Pivotal Podiatry we're serious about reducing your risk for injury and increasing your comfort this football season.
We have a Football Screening Assessment which includes a range of structural and functional tests aimed at highlighting any risks for injury.
The assessment takes into account:
Injury history;
Playing position, level and training loads;
Current footwear; boots, runners and work;
Lower Limb flexibility and strength testing; and
Running and dynamic evaluation.
Following the assessment your Podiatrist can:
Provide recommendations on appropriate Football Boots;
Tailor a prehabilitation program aimed at reducing your risk of foot and lower leg injury; or
Customise your current or recommended Football Boots.
A number of adjustments can be made to your football Boots to increase their comfort and reduce your risk for injury including:
Heel lifts and wedging;
Forefoot padding and Metatarsal Domes;
Padding and stitching of the tongue or heel counter for dorsal exostosis and haglund's deformity;
Lacing alterations and techniques;
Stud grinding;
Prefabricated Orthotics; and
Read our full article on football boot customisation click here.
To book a Football Screening Assessment with a Podiatrist call 9939 3339 or click here to book online.